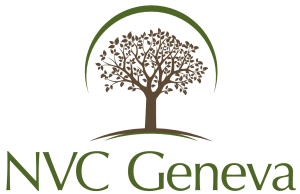 United to bring the benefits of NVC to everyone
Vision
(dream):
Support connection, harmony and alternatives to violence at the personal, community and global level.
Purpose
(why we join):
Unite and inspire each other to effectively support access to NVC to the international community in and around Geneva.
Mission
(what we do):
Popularizing NVC.
Coordination & support between NVC trainers.
Offering a variety of applications.
Strategies for reaching various target groups & ways we would communicate with them.
Empathy
We use empathy to create a quality of connection and trust to work efficiently as a group towards our purpose. We hold an awareness that empathy is possible and available among the members. We propose a system of rotating empathy partners who regularly check-in to mutually support personal growth.

Sandy Perrin
Sandy is a CNVC certified trainer with the Center of Nonviolent Communication (CNVC). Sandy is an independent coach, mediator and facilitator and she works with individuals, couples and organisations. She loves to contribute to peoples personal and collective growth, resilience and thriving. Her work is inspired by various scientific and practical approaches, combining Conflict Resolution, Coaching, Neuroscience, Positive Psychology, Mindfulness and even Yoga. However, the most influential approach, informing her work is Marshall Rosenbergs Nonviolent Communication (NVC). Since 2006, Sandy trained with a wide variety of international NVC trainers. You can find out more about her on sandyperrin.com.

Mironel de Wilde
Mironel is a CNVC certified trainer with the Center for Nonviolent Communication (CNVC). He has studied and
practiced various forms of spiritual and personal growth for more than 15 years, and his first contact with Nonviolent Communication (NVC) in 2014 changed his life perspective. He has been living and sharing NVC since then and continues to study in depth with some of the most experienced and innovative NVC trainers in the world. His teaching is informed by this inspiration and his spiritual background. He is also a film-maker and teaches yoga. You can see more of his offerings, articles and films at mironeldewilde.com.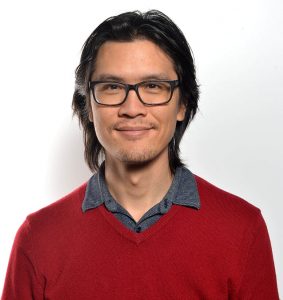 David Laou
David's first contact with NVC in 2016 has been an eye opening experience. Since then he has contributed to build NVC Geneva, and is happy to share NVC with the broader Geneva community. He runs the Geneva NVC weekly Practice Group.
David holds an Engineering Degree in IT and Entrepreneurship from École Centrale Paris. He has broad interests, is an investment professional and freelance business analyst (CFA L3 candidate, CIA and CBAP, certified Scrum Master & Product Owner), passionate about greater good, sustainability and effective altruism. Now David wishes to bring together compassionate practice and communication, with impact in business and personal lives.
David has also experienced connection, harmony and personal growth, through the regular practice of various couple dances and Aikido for more than 15 years.
You can find out more about him on nvc.laou.net